Track Status
As an employer, you are granted access to your employees' certification results.

Online Certification
Online certification allows your employees easy access to the final certification exam.

Meet Ontario Requirements
This certification is valid toward fulfilling your legal requirements for certified food handlers.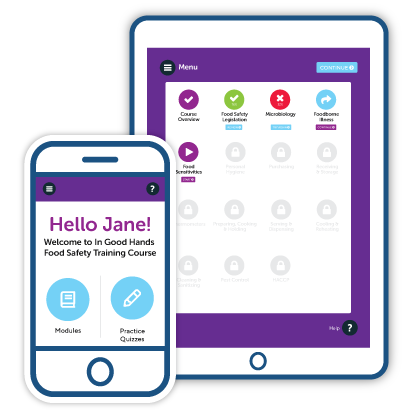 Employees can learn on their own devices
In Good Hands course content can be accessed anytime on laptop, desktop or mobile device (smartphone, tablet).
Get started with registering your Employer Business Account. Fill out the below information and hit submit. Once we open the account, you will receive an email back from us with instruction on how to log in and purchase/manage codes.