Three easy steps:


2. Pass
Complete the online exam using a webcam and microphone

3. Certify
Receive a Ministry recognized certificate
Why become a Certified Food Handler
Improve your employment opportunities
As of July 2018, a new food safety law in Ontario requires a Certified Food Handler be onsite at all times when food is being prepared or served.
Build your food safety skills
After taking this course you will understand what causes foodborne illness and what steps you can take to prepare food safely.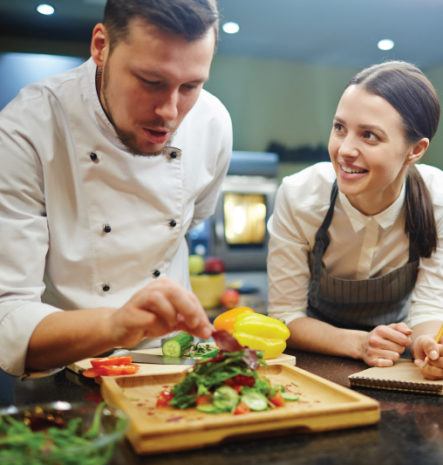 The "In Good Hands" Difference
This course was developed by Public Health Inspectors from the Thunder Bay District Health Unit to give everyone living in Ontario easy access to a Ministry of Health and Long-Term Care recognized food handler certification. Learn at your own pace at a time and location that is convenient for you. Use your mobile device. Take the exam online when you are ready.
Successfully training Certified Food Handlers for over 15 years.
Join the thousands of Ontarians who have completed this online course and received their Ministry recognized food handler certification. In Good Hands was developed by Health Inspectors at the Thunder Bay District Health Unit.
Get Certified
Easy to Follow
Bhavik M. Certified March 2019
The course was easy to follow and engaging. The Mystery Challenges are an awesome feature.
Well Organized
Marija S. Certified March 2019
This site was very well organized, so I could study efficiently at any time.
I'm Glad I Chose InGoodHands.ca!
Rob V. Certified October 2023
Great course, very informative and easy to digest. Quizzes along the way helped to reinforce the lessons.
I needed this course for my small business and I'm glad I chose ingoodhands.ca in order to obtain the certification.